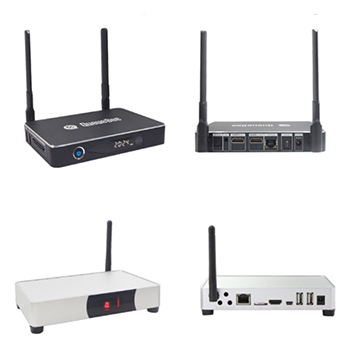 Digital Signage Multimedia Controller
VIEW PDF
The Unique Features:
Web-based – fully web-based solution, web-based content update.
Reliable – industrial design, non-stop continuous running.
User-friendly – simple & easy content management dashboard.
Integrated – ready to integrate with any 3rd party data & content.
Real-time – instantaneous media upload and broadcasting.
Any-Media – media supported MP4, AVI, MPG, TICKET, TEXT, PNG, JPG, RSS, URL.
Multi-lingual – multiple languages interface and content.
Customization – pre-loaded templates allows flexible design & icons selection.
Specification
QB-MMC-1000
QB-MMC-2000
QB-MMC-2100
Printer
80mm thermal printer with 200 mm/s speed
Processor
Quad Core 2.0Ghz
Octa Core 2.0Ghz
Memory
2GB Ramm
Disk Space
8GB (Internal)
16GB (Internal)
Resolution Pixel
Full HD, 1920 (W) x1080 (H)
Ultra HD, 4K 2K
Video Output
HDMI 1.4
HDMI 2.0
HDMI Input
No
Yes
Network
WIFI / RJ45 LAN 100Mbps
WIFI / RJ45 LAN 1000Mbps
Dimension
160mm x 102mm x 25mm
160mm x 105mm x 25mm
Weight
0.6KG
Power
12VDC Power Adapter
Description
Powerful, robust & embedded processor design.