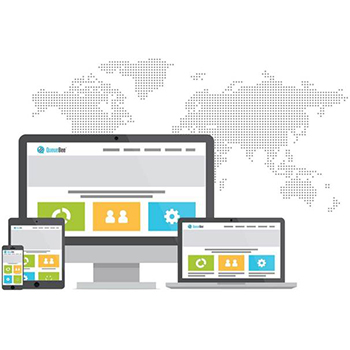 Centralized Content Management (CCQ)
VIEW PDF
The Unique Features:
Fully web-based solution.
Cloud-based ready.
Real Time data consolidate from all branches.
Instant notification via Dashboard, Email & Smart Phone.
All-in-one dashboard for Queue Management, Multimedia Content Management, Customer Feedback Solution.
Comprehensive Monitoring, Dynamic View, Graphical Reporting, Forecasting.
Web-services API for 3rd party integration.
Support up to 1000 branches.
Support up to 100 concurrent login from administrators.
Client Server Connection Bandwidth.

Minimum 1mbps up/down link at branch, 10mbps up/down link at server.

Operating System

MS Windows 7 or above. MS Windows Server 2010 or above. Ubuntu Linux 12.04 or above.

Database

MS SQL Server 2012, 2014, 2016, 2017 (Express / Enterprise), MySQL5.1 or above.

Hardware Requirement

Quadcore Processor, 500GB HD, 8GB Ram, Gigabit Network.

Web-Server

Integrated proprietary web server.

Client Web Browser

IE 9 or above, Mozilla Firefox, Google Chrome, Safari 5 or above.
Description
Consolidate your worldwide premises queue data at the click of a finger.